Click The Book Cover Images For a FREE Preview On Amazon
And click the ibooks/Pothi.com button next to the cover to view the book on your Apple Device or buy on Pothi.com, Scroll down to Read the book summaries and for all the links.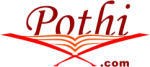 Read the complete CAP Series in one book!
Have you ever eaten a magical candy? Or ever wondered how it feels to float in the sky? The CAP duo did all of it and they're just seven!
A Birdy Adventure- The plan was simple! Go to the store and buy some articles for a school project. But it turned out into a nightmare when they met a mysterious figure!
Oodhi Baba- Cap duo just lost their way and can't find the way back home… How dangerous can that be for two seven year old girls?
*****
Find all my books here – http://viewAuthor.at/Hemdiva
http://mybook.to/chinkypinky [Cap1]
http://getBook.at/CAP [Cap Illustrated print]
http://getbook.at/Sonu [Sonu's Adventures]
Read "Sonu's Adventures – Sonu's Best Friend Forever" on Amazon! Here- http://mybook.to/Sonu
It's the first day of school and Sonu is super scared! Will Mummy solve her problem? Will Sonu make any friends? Find out in this illustrated book. [EBOOK]
**********
Children's Illustrated Book CAP Series 1 A Birdy Adventure
On a Sunday night, little Chinky realises that she forgot the Monday project! She calls her best friend Pinky, who panics too! Still keeping hope, the girls meet and make a plan! To prove that they're 'big girls' now and that they can handle every single problem by themselves. Not letting their mummies' know, Chinky and Pinky step in the dark unaware of the dangers… The real trouble begins when a mysterious figure appears before them…
A fast paced thriller with 10 amazing illustrations!
[PRINT ILLUSTRATED EDITION]
http://getBook.at/CAP
**********
Read 'CAP Series 1 A Birdy Adventure' at Amazon – http://mybook.to/ChinkyPinky
A book for children, middle graders and even grown ups!
It all starts when 7 year old Chinky remembers that she forgot about a school project which is supposed to be submitted on Monday. And Monday happens to be tomorrow! On the eleventh hour, she and her friend Pinky rush down, without their moms having a clue, to a store to get stationary. On the way they meet Mr.Golu Molu and that's when the trouble begins…
[EBOOK] Also available on Smashwords, Apple Book Store, Kobo, etc.
http://mybook.to/ChinkyPinky
*********
Chinky and Pinky are lost, they need to find the way back… Mummies are worried, searching everywhere… Things take a bad turn when the girls end up at an old shop…
Where they meet Oodhi, the …
And next, they find themselves in the air…?!!
The CAP duo, i.e., Chinky and Pinky are two seven year old little girls. But the trouble they get into are hundred times dangerous their age. Despite that, their friendship, innocence and love, help them conquer the biggest villains. Their moms get into action each time and cross all limits to get the kids safely back.
********
Sonu has a new adventure and this time it's in billions!
Sonu learns a new lesson while having lots of fun!
Children and Money are two ends that never meet! Therefore, it's essential to teach them about money and savings at young age.
*****
A Scary Vacation
Released on 23rd April 2018
Caution: This book has teenage girls, paranormal experiences, beaches, crushes and a ghost.
Five teenage girls, who are best friends, go on a hopefully amazing vacation. One of the girls is trying to scare the rest…
But then it turns out that she wasn't lying…
Read the first and second chapter of the book right now 👉 https://momsprincesspari.wordpress.com/2018/04/19/a-scary-vacation-1st-chapter-exclusive/
Thank You!